Black Butte Ranch brings unparalleled recreational opportunities for the whole family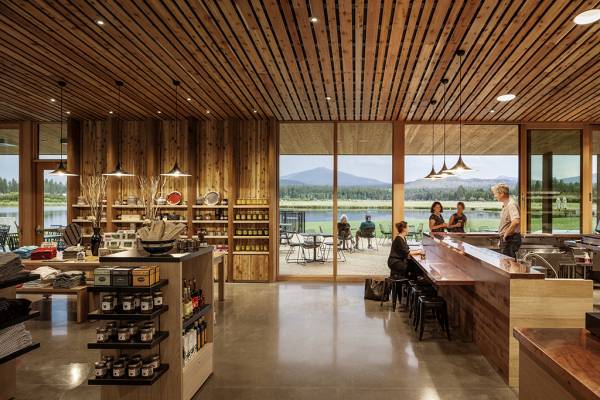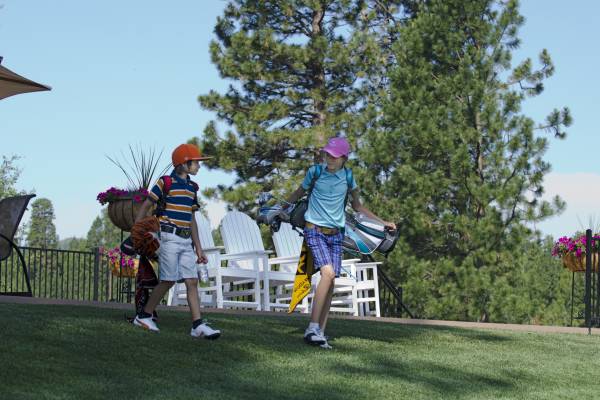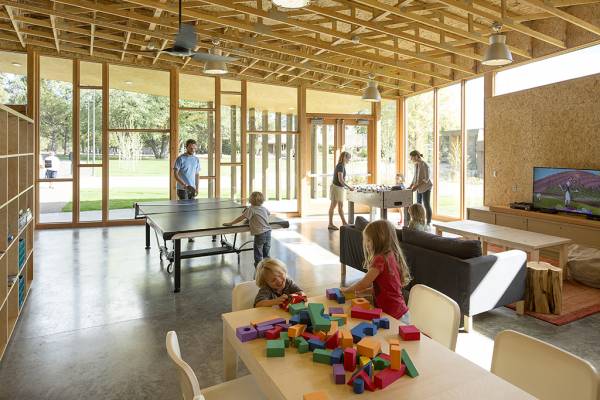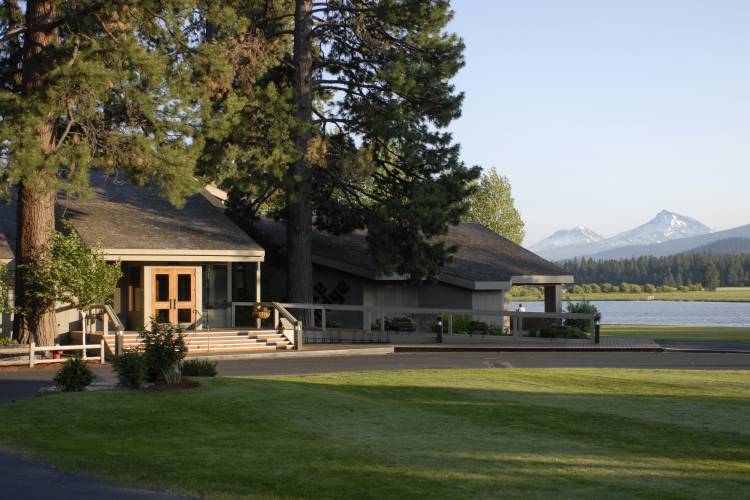 COME VACATION WITH US!
Whether you are considering retiring to the Ranch, purchasing a second home or simply vacationing here, Black Butte Ranch offers a wide variety of activities, including tennis, swimming, horseback riding, hiking, fishing, canoeing & 18 miles of bike paths. The Ranch is truly a SPECIAL place for family vacations, reunions, weddings, corporate retreats, honeymoons or just a relaxing get-away.
The Ranch's two 18 hole golf courses are among the most beautiful and playable anywhere. The Glaze Meadow course opened in 1980 and the 7,000 yard Big Meadow Golf Course is renowned for its scenic 14th fairway's view of Three Finger Jack. Both courses have been highly rated by Pacific Northwest Golf Magazine.
Enjoy award-winning fine dining at the Lodge Restaurant and Aspen Lounge plus family dining at Robert's Pub in the Big Meadow Club House, or casual dining at the Lakeside Bistro.
There are two main recreation centers at the Lodge and Glaze Meadow, plus playground areas at both. The new Lodge Pool, South Meadow, Paulina Springs, Upper Glaze and the outdoor Glaze Meadow Pools are open seasonally, with the indoor heated Glaze Meadow Pool open year round. Other recreation areas have pickle ball, bocci ball, horseshoe pits, basketball and volleyball areas.
There are also tennis courts available at 5 locations, plus 18 miles of paved bike paths.
The stable has daily guided horseback rides during prime season for all ages in some of the most incredible scenary anywhere! 
After all that fun and recreating, treat yourself to some pampering at the full service day spa and fitness centers.
Download the Ranch Activity Guide
A Little History
Prior to 1900, Black Butte Ranch was a land seen only by trappers, army engineers on survey missions, migrant Indian tribes, itinerant seekers of gold, cattlemen who drove their herds over the mountains, one homesteader who manned a wagon road toll station, and a family whose 160 acre homestead was used as a summer residence only.
For little more than a decade in the 1900s the Ranch was the headquarters for the Black Butte Land and Livestock Company, a consortium of cattlemen with six other nearby pasture lands. The Black Butte Ranch was the poorest of their fields because much of its acreage was swampland. Efforts to drain it and increase its forage growth were never successful.
When the livestock company was dissolved, the property was sold to a lumberman who cut much of the timber, then resold the land to a wealthy California couple who hired a resident manager and used the Ranch as a summer home. The property had one more private ownership, during which time the owner made several attempts to sell it to the State of Oregon for use as a state park. Those offers were never acted upon, but the owners received bids of $500,000 from California developers. These they rejected because they feared their much-loved property would be covered with structures, commercial outlets and blacktop.
In 1970 they agreed to sell their 1280 acres to Brooks Scanlon, Inc. a lumber company in Bend whose board of directors in Minneapolis, MN., had decided to start developments on some of their many timbered acres in Central Oregon. The sellers were assured that the new owners respected the beauty of Black Butte Ranch and would do as much as possible to preserve its natural setting.
The developers did a marketing survey that showed 29,000 families in the state had an annual income of $40,000 or more. They hoped that five percent of them, 1450, might be interested in a second home. The developers embarked on a bold and unusual sales program; instead of advertising in the state newspapers, television and radio stations or in regional magazines, they mailed posters to the prospective buyers. The first mailing had a colorful picture of the Ranch meadow and a heading which read "There is a Place". In smaller type at the bottom were the words "Black Butte Ranch". It was a "marketing teaser" to which there was a 20% response.
Engineers and land planners were hired in 1970. They were told to reduce the visibility of many of the homesites by platting cul-de-sacs and to create a feeling of tranquillity which would tell owners and guests to "listen to the quiet".
Homesites were put on the market in the late summer of 1970 and by the following year a Lodge was built, the first 9 holes of golf had been carved from the forest, roads were completed within the area of properties for sale (the average price of which was $8,000), and a swimming pool and tennis courts in the Lodge area were readied. The development became an instant success.
In 1982 the Black Butte Ranch Homeowners' Association finalized a "turnover agreement" with the developing company, whereby the Association assumed ownership and responsibility for the Recreation Center, tennis courts swimming pools, roadways, bicycle paths, water distribution systems and meadow. Four years later Brooks Resources notified the board that all their properties were to be sold. A price was negotiated and ballots were mailed to Oregon owners in 80 locales and to others living in 33 states and 8 foreign countries. By the March 1987 deadline, 1001 owners had voted for acquisition.
There are several things that make Black Butte Ranch unique. One is that it was begun in 1969 by a handful of young men whose average age was 30, none of whom had ever had any experience in resort development. Also, it was being built prior to the proliferation of government regulations and restrictions, some of which would prevent its creation today. But, what is the most singular difference between it and other resorts is that no developer remains to control any part of it. It is owned and managed by the people who purchased the homesites. Each of them owns an undivided and equal share of everything within the Ranch boundaries. As far as is known there is no other resort of its size or structure totally owned and managed by its owners.
* by Peggy Lucas, Former Ranch Homeowner and Author of There is a Place